I made a MS Paint picture of Grumpy Cat and put it into a meme generator. I thought this might be funny but it's actually halfway sad. Grumpy Cat is a great vehicle for straight-up conveying the genuine insecurities all of us writers actually have.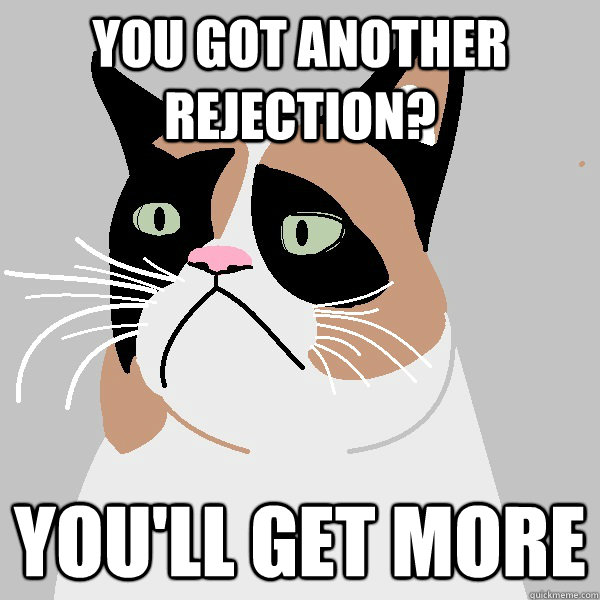 Rejections! They're the best. MOAR PLS!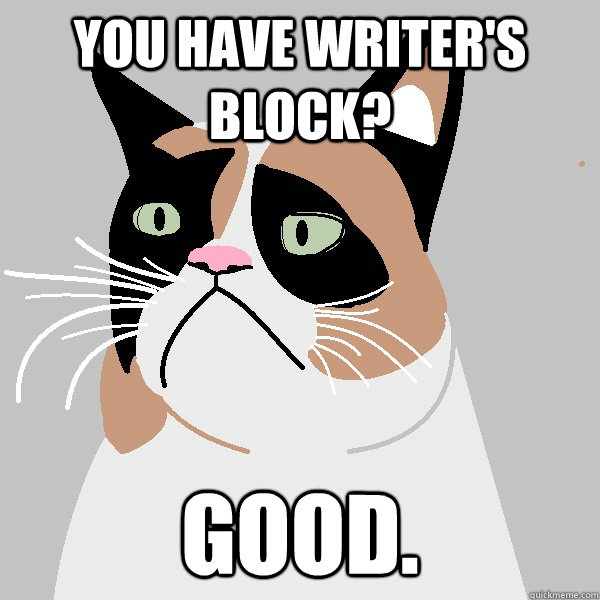 Depressing on multiple levels!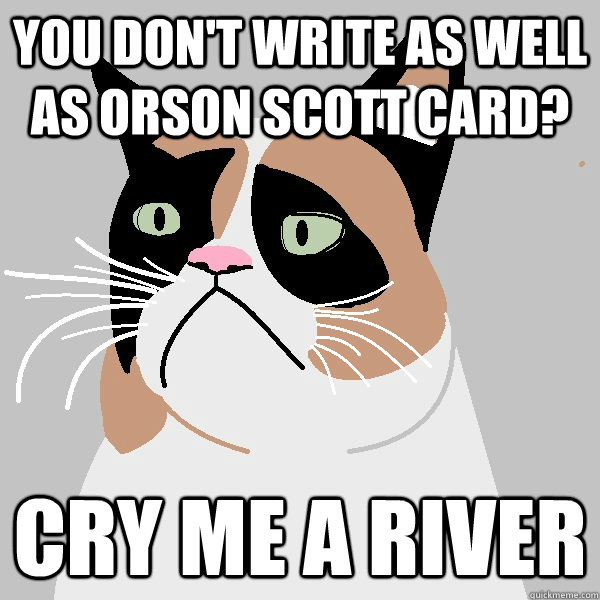 Shout out to my Utah writers!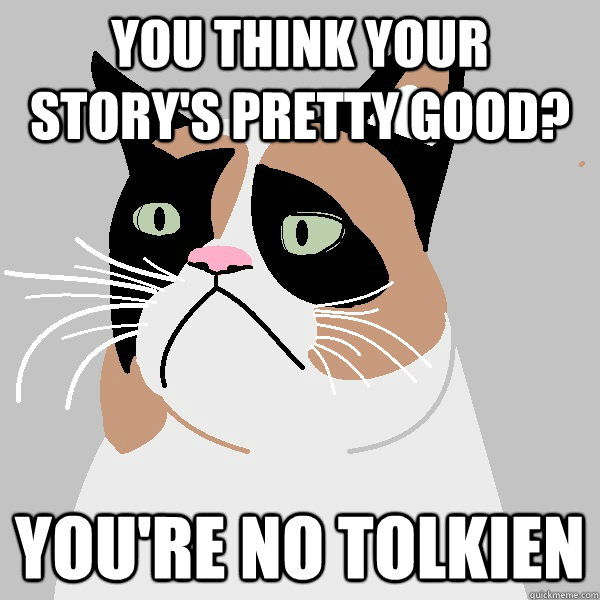 AND YOU NEVER WILL BE.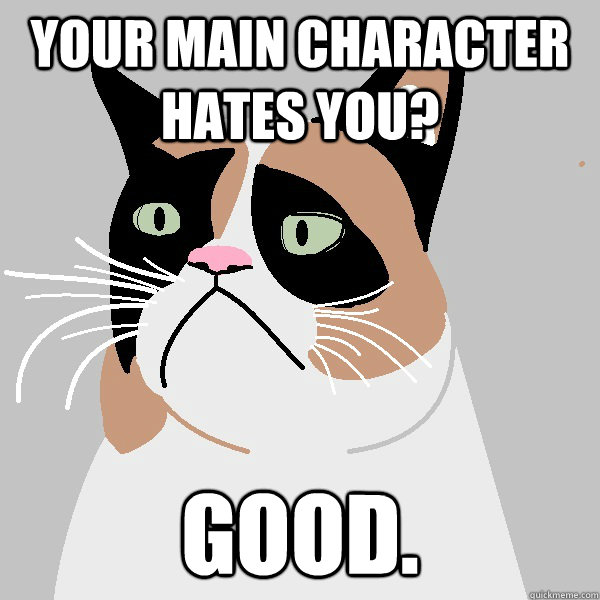 So does Grumpy Cat.
SO YEAH. I tried for some funny but it didn't work. If you can make a funny one,
be my guest.
You can
hop right over to the meme generator to put your own text onto a Grumpy Cat talking to Insecure Writers
. Maybe it will be cathartic for someone or other. Maybe one of you can come up with a funny one!
---
This post is in participation with hundreds of insecure writers who dedicate the first Wednesday of every month to post about insecurities: doubts and fears that we have or have conquered. Check out the Insecure Writer's Support Group for more information and a list of the other participating writers.